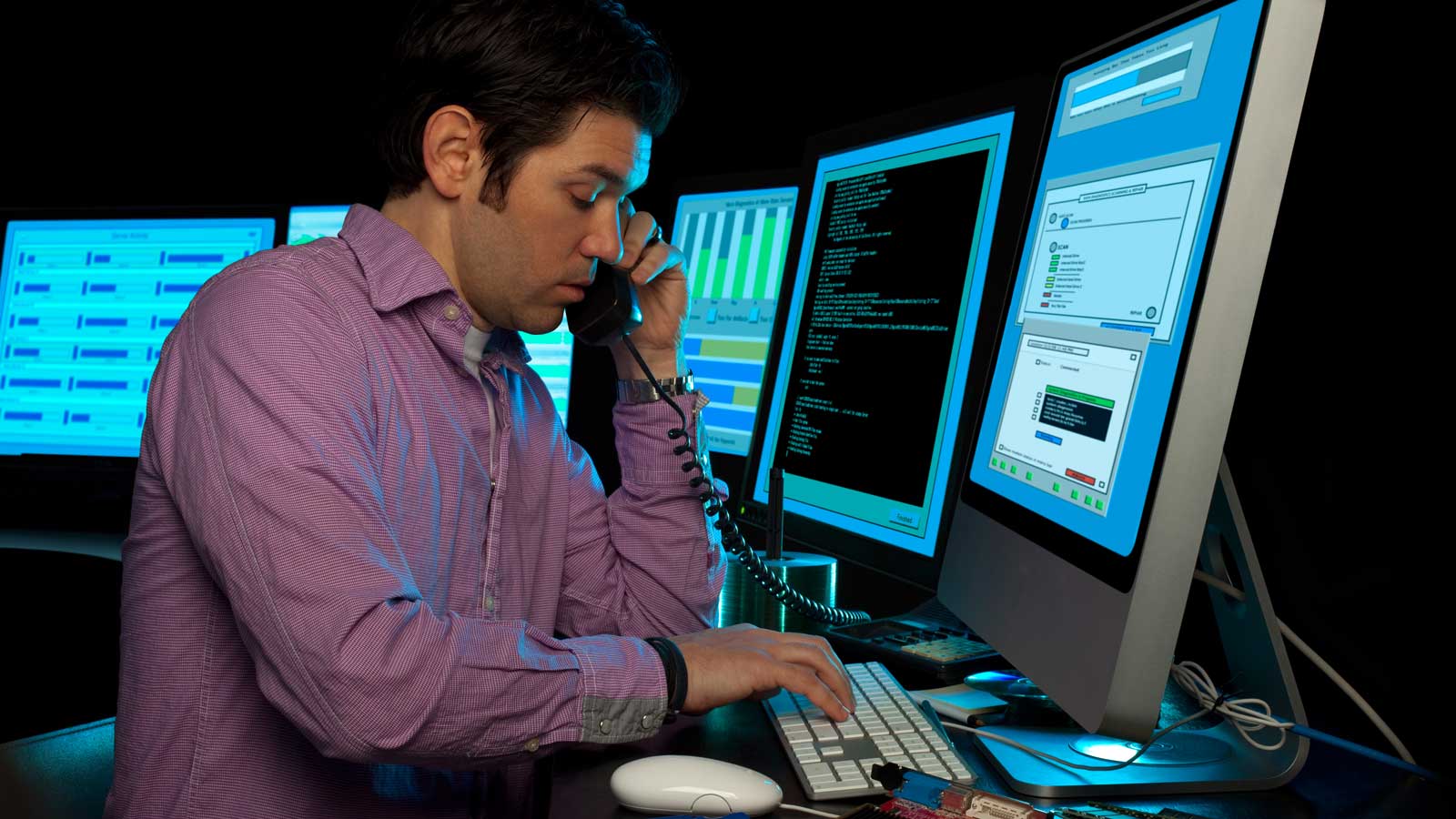 Learn How to Solve the 3 Toughest Challenges
So, you're thinking about implementing a remote workforce, huh? That's smart… like, saving-thousands-of-dollars smart. With transportation and car-related expenses—on average—your employees are spending a thousand dollars a month in gas, insurance and vehicle maintenance. But, working remote comes with its own challenges. Does your business have what it takes to save your employees and your organization money while remaining productive and efficient? To get started, you're going to need some help from managed services.
Communication
The Challenge | Whether you're talking to your team or answering questions from your customers, communication makes up a significant portion of your day. It's also the toughest challenge while working remotely. You need solutions that accommodate working from anywhere while providing the efficiency of working in the office.
The Solution | There are two main managed services that optimize your communications while working remotely. VoIP leverages IP telecom solutions that allow you to converse with colleagues and customers at the same time from virtually anywhere. While Office 365 provides Microsoft's most powerful productivity tools including Skype for Business, Word, Excel, PowerPoint and more, so you can collaborate with team members in real-time.
Security
The Challenge | Mobile devices—especially off-site—increases risk of breaches, security gaps and downtime. If your personal devices have full access to confidential data, then you fear a data breach if your device is lost or stolen. Since most cyberattacks occur through email, keeping mobile and other devices that are connected to your email safe is critical to protecting your organization.
The Solution | With endpoint protection you keep your laptops, tablets and mobile devices safe from cybercriminals. You'll gain training on how to protect your personal devices and gain extensive security procedures for keeping your hardware safe from phishing emails, ransomware, viruses and other cyberattacks.
Access
The Challenge | Protecting your network from unauthorized users and malicious attacks start with restricting access. But, finding that IT sweet spot between giving your team the resources they need to succeed and limiting access from damaging intent is difficult to pinpoint. You need a solution designed to keep your business and customers protected.
The Solution | Keeping your business safe and your customer's data confidential begins with network security services. Your systems are analyzed, and security procedures are implemented to close gaps in your defenses. Plus, we'll give proper authorization to certified users and create a multi-layer approach to protecting your network, servers, hardware, and ultimately, your business.
Keeping your employees, customers and business safe while working remotely isn't difficult, but it does require the expertise of an IT professional. We're here to help make the transition from office to coffee shop easy and painless. So, you'll save thousands and have the freedom to work wherever.
Contact us today to learn more about our remote services and how we can help you safely work from anywhere.